Alerting for Educational Institutions
safeREACH replaces long telephone lists and reliably alerts all key persons. Always when it is really necessary.
Easy and fast alerting
The operation of our alarm system is intuitive. With the web-based interface and our app, you can alert all participants registered in the system with just a few clicks.
Coordinate immediately after alerting
In the event of an alarm, our system reaches everyone via app, SMS and email. Coordination is possible with the group chat and checklists.
The result: receive an end report
After the event, you automatically receive a final report documenting the entire alerting process.
How safeREACH supports you
Preventively map all possible incidents to scenarios and be able to react to them immediately
Replies: you can immediately see who has already responded to the alarm
Additional alerting by phone call, SMS and e-mail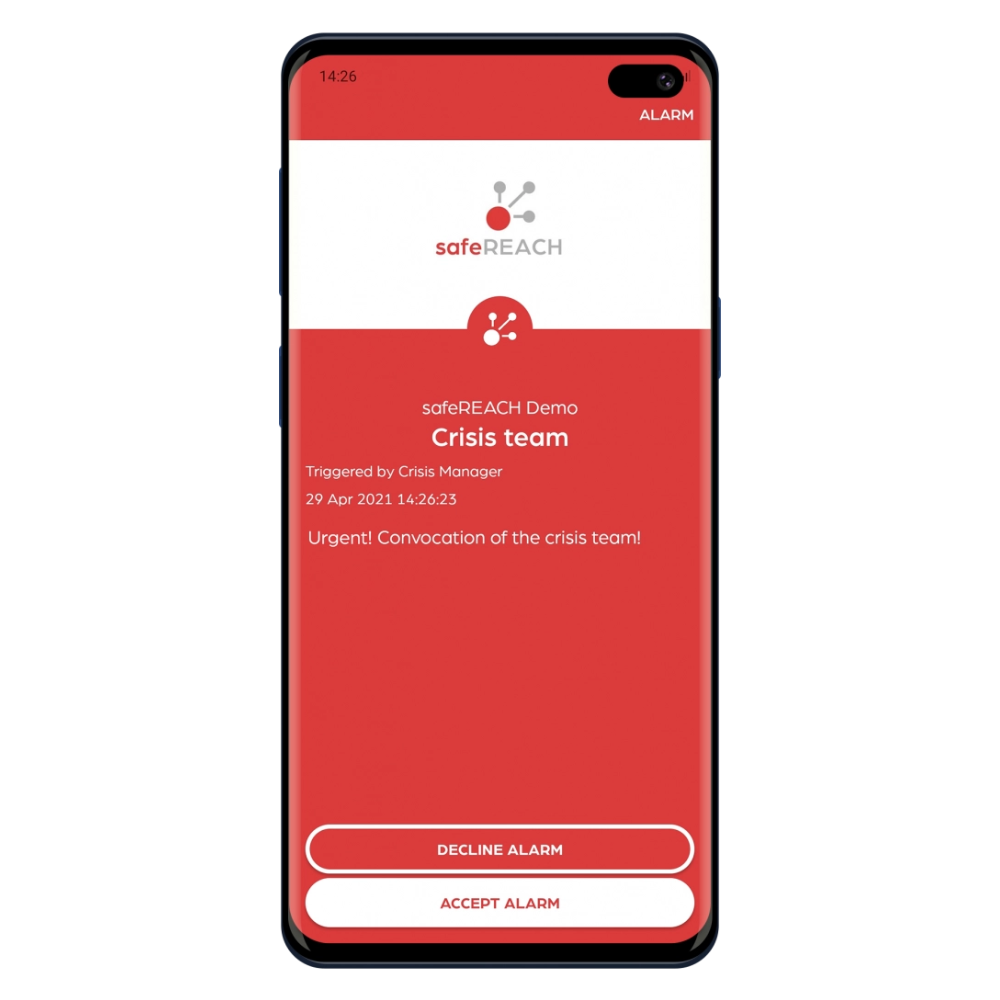 Alert quickly and easily with safeREACH
Dealing with telephone lists is a real drama in an emergency. People are not reached,
extensions are no longer correct – even coordination becomes like running the gauntlet.
We simplify accessibility and ensure fast and reliable alerting:
Complete replacement of telephone lists. No long dialing through.
With escalation levels you define who receives the alarm.
The reply function shows you who has responded to the alarm.
With scenarios, you map the most important events so that alerting,
response and coordination are even faster.
Contact us now and start using our alarm system within 24 hours.
Discover our functionality
Find out how you too can use safeREACH for better crisis management in your organization
Let us convince you of the advantages of our professional product.